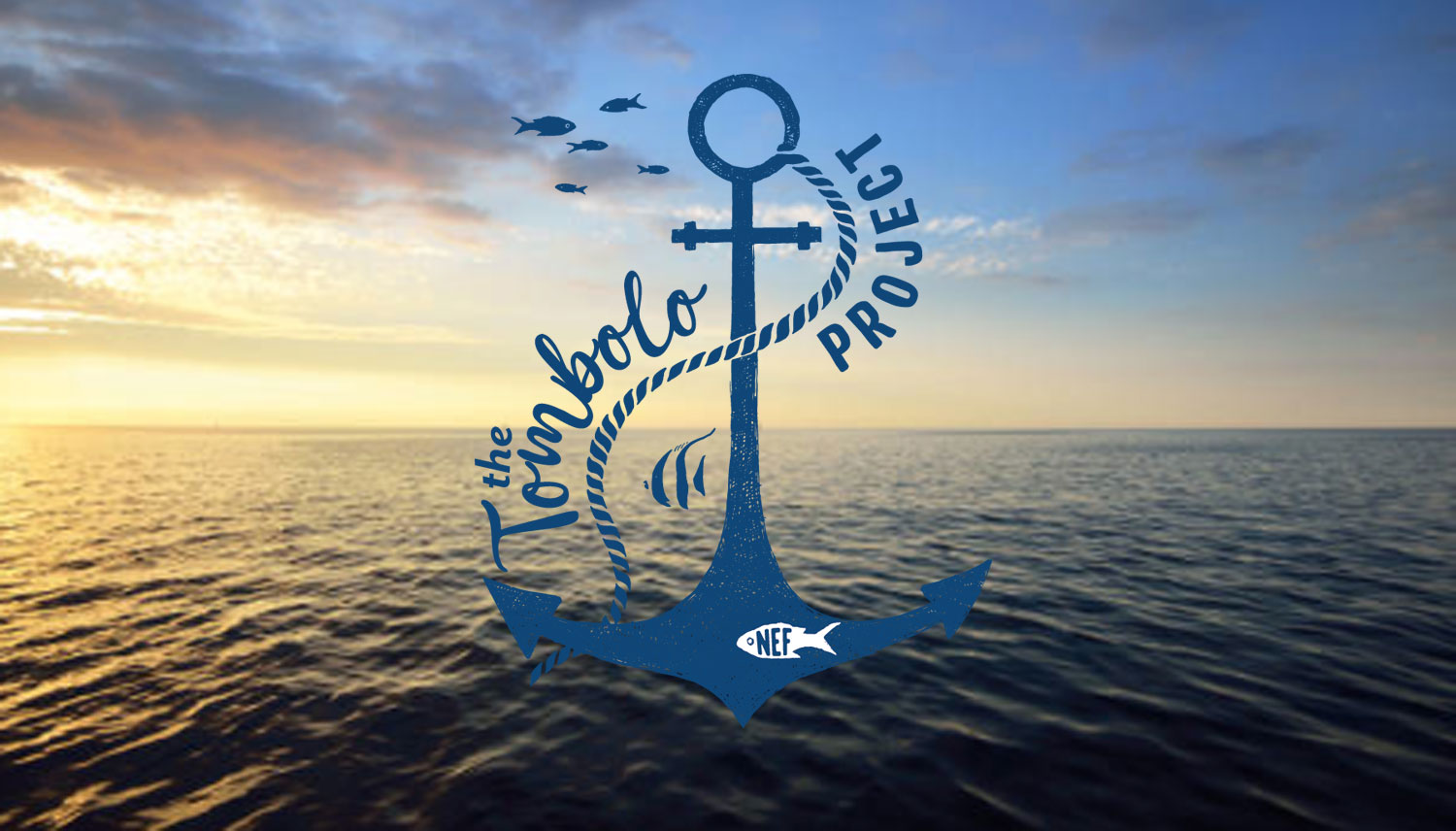 Anchors aweigh! Let's play.
the tombolo project
The Nahant Education Foundation is proud to announce a unique arts program coming to the Johnson Elementary School this spring. Brooklyn-based artist Wes Sam-Bruce will visit the Johnson School from May 13-16 to install an interactive, temporary art exhibit at the school while also visiting classrooms and working on a more permanent art and play structure with the students. The program marks the launch of NEF's new Tombolo Project, which is the arm of our foundation that focuses its fundraising and program efforts on the arts and art education. The Tombolo Project aims to unify Nahant's student body and the community-at-large using the common love of the arts and sciences in the unique marine life and forested environment of the town, one of the world's only natural occurring tombolos (a tombolo is a bar of sand joining an island to the mainland).
Brooklyn-based artist Wes Sam-Bruce, who is six months into a year-long residency at the Peabody Essex Museum, is part of a movement to help reconnect us to the natural world, especially our local environment. His residency will culminate in a year-and-a-half long exhibition, opening on September 22, in PEM's Dotty Brown Art & Nature Center. Jane Winchell, director of the museum's Center, sought the artist's collaboration with an eye to building upon the recent opening of a reimagined space in the Center, called the Pod, as part of the museum's expansion project. "Wes Sam-Bruce's work dovetails beautifully with our goals in the Art & Nature Center to grow people's awareness of nature, including ourselves as beings in nature, through creative expression, imagination and ideas," noted Winchell.
Wes Sam-Bruce's exhibition for PEM, "Where the Questions Live," will be the outgrowth of both his personal explorations in nature and in collaboration with a range of different groups and communities, including museum visitors, schools, and arts centers for youth. His work with students has taken them on journeys of exploration of themselves, and of the world around them. Sam-Bruce's culminating installation will be a dynamic encounter with the natural world through sculpture, painting, poetry, photography, film, music and immersive spaces that will represent his year of explorations and collaborations with various community partners and fellow artists.
At the Johnson Elementary School in Nahant, Principal Kevin Andrews noticed that Wes Sam-Bruce's work and inspiration align closely with his vision for the school. Over the past year, the school has worked with volunteers and contractors to turn a small woodlot overrun with invasive species into a "Forest Playground." Logs will become climbing structures and benches, and a 25-foot slide will be dug into a hill.
To contribute to and celebrate this outdoor exploration space, Sam-Bruce will spend four days at the Johnson School undertaking a number of creative endeavors with the students in order to share ways that art and literature can be used to make connections to nature. These will include typing poetry using typewriters in his outdoor Mobile Studio, creating poetry banners to hang from trees, and painting a large playground mural based on an ocean theme. Mr. Sam-Bruce's work ties together imaginative and contemplative exploration, written language, as well as themes from nature. He creates pieces that call on us to reflect on our place in the world, while also creating new, imaginary "worlds."
At the Nahant Life Saving Station
On May 16th, we gathered at the Life Saving station to kick off our collaboration with artist Wes Sam-Bruce (currently in residence at PEM.) Wes worked during the day with all of the students at the Johnson school to combine art, movement and poetry while exploring sea creatures. The student's artwork was on display as Wes & Nahant's own Mary Jo Mitchell painted together to create an amazing one-of-a-kind lobster painting. Please stay tuned for more updates in October when Wes returns to Nahant with his mobile art installation.
All proceeds from the reception as well as proceeds from our I Love My Tombolo long sleeve T's benefit NEF to help fund more programs like this. To our supporters, THANK YOU!
Huge thanks must also be given to Wes, Superintendent Pierantozzi, Principal Andrews, and Laurie Nash, Jenny Lauck and Mai-Lis Tria for the incredible food, and the Nahant Life Saving Station!
Grab one of these gorgeous long sleeved Tombolo Tees before the tide changes! Adult and Youth sizes available. We also have Tombolo Tea Towels. These Nahant originals make great gifts!